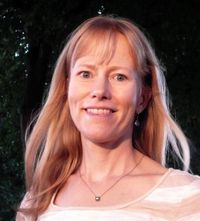 Lucy Nicholson is a Senior Photographer at Reuters. She was born in London and is based in Los Angeles. She previously worked as a photographer in Mexico City, Chile, and Northern Ireland.
She has also worked as a reporter, and is experienced in shooting and producing video. Her latest photography, video and text reports can be seen on her blog.
She has photographed stories that include seven Olympic Games, World Cup soccer, presidential elections in Afghanistan and the U.S., California wildfires, and social documentary stories all over the U.S. She was featured in an International Olympic Committee Rio 2016 video: One Shot. Photographing the Olympic Games.
Her video 'Homegirl Cafe' was a 2011 Webby Awards honoree for Documentary: Individual Episode. She contributed a video story to Reuters' Emmy-winning documentary project 'Times of Crisis'. She was shortlisted for the 2014 and 2015 Agency Photographer of the Year by The Guardian. Photography awards include: the 2016 Sony World Photography Awards; POYi 70 , POYi 72, and POYi76; the 2018, 2016 and 2012 Atlanta Photojournalism Seminar; the MLB Baseball Hall of Fame contest; in the 2018 LA Press Club Awards; and the 2005, 2013, 2014, 2015 China International Press Photo contest.
Her photographs have been exhibited at the Annenberg Space for Photography in Los Angeles, Somerset House in London, the Olympic Museum in Lausanne, and Brooklyn Museum in New York (Who Shot Sports: A Photographic History, 1843 to the Present ).
She has lectured at SXSW, the Annenberg Space for Photography, the Olympic Museum, the Atlanta Photojournalism Seminar, NPPA's Northern Short Course, the Western Canadian News Photographers Association conference, Brooks Institute and USC.
Her younger sister Sophie is a television, radio and print journalist based in Paris.